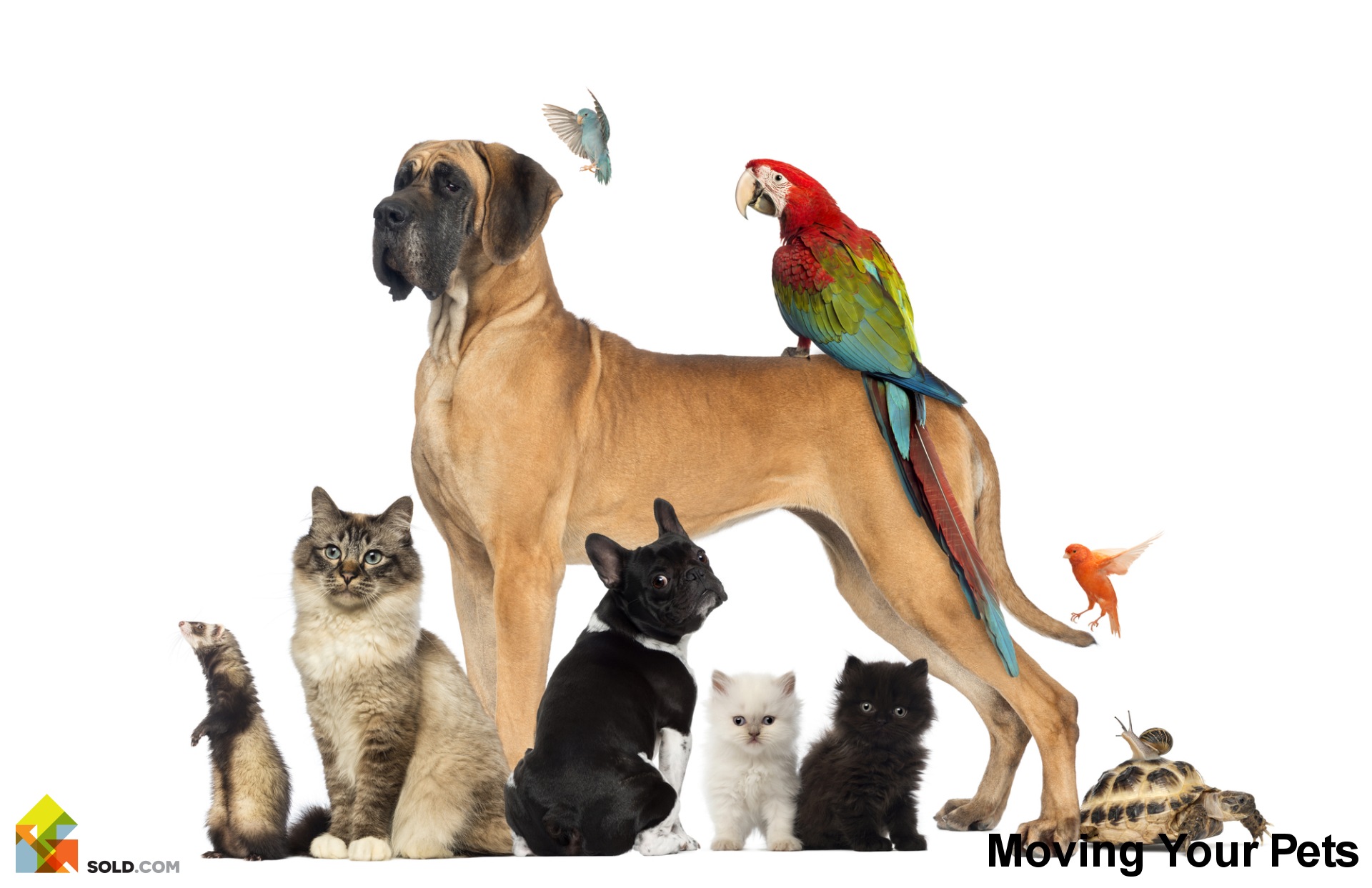 Even under the best, simplest of circumstances, moving can be stressful. And if it's stressful for you, just imagine how jarring the experience must be for your four-legged friends. Indeed, having pets in the mix can make any move that much more nerve-racking, both for you and for your animals. Thankfully, there are some tips you can employ to make the move as smooth as can be, both for human and non-human family members.
And remember: As you think about the best way to sell your house, you can always claim a free seller's report from SOLD.com. We welcome you to claim your report today.
Moving Tips for Pet Owners
Talk to Your Vet 
Do you have an animal that you know doesn't travel well, or that tends to be pretty skittish when there's a lot of busyness and activity? If so, then talk to your vet, who will be able to furnish you with some pet-specific solutions. Don't overlook this valuable resource!
Read the Rules
If you are moving into an apartment building, a rental house, or an HOA community, there may be some restrictions in place with regard to pet ownership. For example, you may be asked to furnish the property owner or HOA Board with evidence that your dog has had the proper vaccines. By studying up on these rules in advance, and requesting any necessary documentation from your vet, you'll have one less thing on your mind during the move itself.
Arrange a New Vet
Meanwhile, you'll rest easier knowing that you know the name of a good, reliable vet close to your new location. (Unless you're just moving to a new house in the same city, of course.) Ask your current vet for any references, or connections in your new location.
Try to Maintain Normalcy
One of the quickest ways to freak out your dog or cat is to disrupt your regular, daily routine. For example, if you pull an all-nighter to pack boxes, that's going to make your pet worry about a pending change. If at all possible, try to get your packing and other arrangements taken care of as incrementally as possible, maintaining normalcy as best you can.
Make Moving Day Arrangements for Your Pets
Once the moving truck arrives, things will get hectic in a hurry. The last thing you want is to have your pets under foot, or worse, howling in anxiety. It's better for all parties if your pets go somewhere else on moving day, whether to a favorite doggy daycare or to stay with a close friend or family member. Make these arrangements in advance.
Travel with Your Pet
If at all possible, you'll want to have your pet with you in the car when you travel. The exceptions are for extreme long-distance or international moves. In any other circumstance, it will set your animal's mind at ease just to be with you in the car, and to know you're not leaving them behind.
Acclimate Your Pet to the New Neighborhood
Once you arrive in your new community, spend some time exploring it with your dog or cat before you allow it to go anywhere on its own. If you let animals wander the neighborhood before acclimating them, the pet could get lost, or find their way into an area they're not supposed to be.
With these tips, you can ensure that your pet's needs are accounted for even during a season of tumult and transition. All of this can set your mind at ease as you try to get your house sold, and as you make plans for the big move.
Get More Tips for Selling Your House
As you think about selling your house, make sure you're considering every aspect and every opportunity. That means thinking about your pets and how you'll assist them in the transition. It also means exploring different ways of listing, such as working with an agent, selling to an investor, or selling your own property.
What's the best way to sell your house? Get some personalized recommendations when you request a SOLD.com report. We'll provide you with free unbiased tips for selling your house and achieving your real estate goals.
Get your report today!