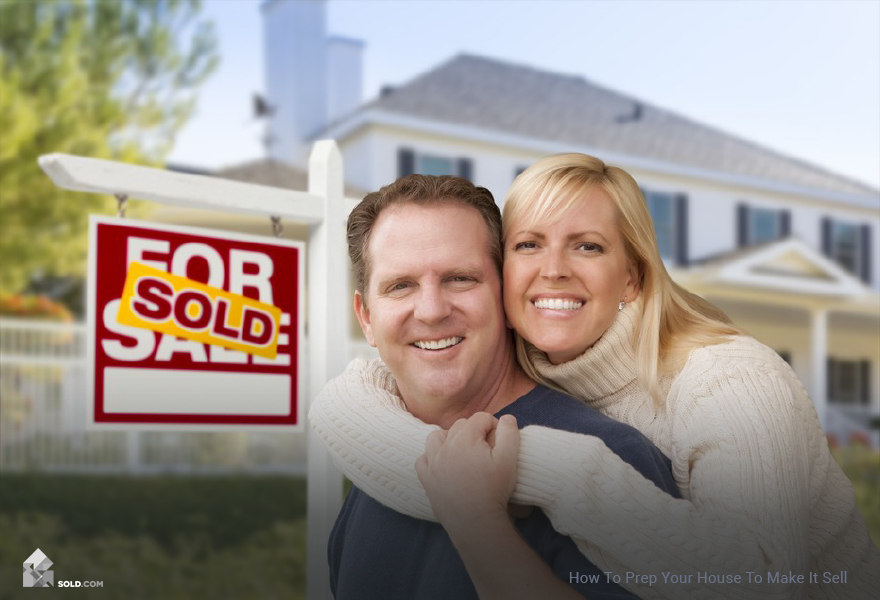 Prepping your home to sell will take some work. Depending on the age and condition of your home, preparing your home for buyer walkthroughs can take a few months to a few weeks.
Once you make the decision to sell, you can start prepping the home. If you're going at it alone, there's no shame in hiring a handyman or a teenager across the street to help you. Most of the tasks and jobs on the following list are pretty easy to follow, no special skills required.
Roll up your sleeves, put on your buyer's goggles, and let's get going on how to prep your home to make it sell!
Home Prep Checklist
How clean? Go Deep.
If you put your home up for sale, it's going to need a deep, thorough cleaning. The kind of cleaning you hire professionals to do if you're not up to doing windows, the oven, shower doors, ceiling fan blades. Every crack and crevice, under every bed and couch. You know, all the things you say you'll get to, but never do.
The Pressure's On-Wash The Exterior
After the inside is spick and span, you need to clean the outside, too. Rent a pressure washer from your local hardware store and start blasting! Clean the door, the porch, the walls, the driveway, etc.
Dial Up The Curb Appeal
Focus on the front yard, specifically the walk from the curb to your front door. Mow and edge the lawn, pull weeds, trim, and hedge bushes, plant colorful flowers in spots that seem "dead", or better yet, get some temporary window sill planters and plant flowers there.
For more helpful home selling tips and advice, visit Sold.com! For personalized home selling options and tips, take our Home Seller Quiz now!
Get Some New Digits
Those old address numbers that came with the house? Lose 'em! Get some nice, large, bold address letters that pop and demand attention. Also, spring for a new welcome mat, it's a really inexpensive move that adds a nice touch.
The Smell Test
Bad odors, such as pet odors, should be addressed right off the bat. That applies to any odd odors: track down the source and eliminate them. Good-smelling things such as flowers, burning candles or baking muffins during an open house or a walkthrough, is actually one of those clichés that work.
The Big "De's": Declutter & Depersonalize
Clearing out your clutter goes way beyond "tidying up." You need to pack up just about everything that's lying around and put it in the garage or in storage. The "should it stay or should it go" test?: if you don't use it every day, it's got to go. Depersonalizing means no family photos, no trippy artwork or prints, no political statements, etc.
Brush Up On Neutral Colors
Paint rooms and hallways with light, neutral colors in mind. Light gray and beige/tan are good places to start.
Don't Ignore Your Closets
Most buyers love storage space and they will open closed closet doors. Don't declutter by stuffing everything into a closet! Clean and organize all closets so buyers can see how much room there is in each one.
Lighten Up
Replace old light bulbs with higher wattage ones, add some floor and table lamps in corners, and make sure to open up drapes and window coverings when showing the home; nothing shows off your home better than natural light.